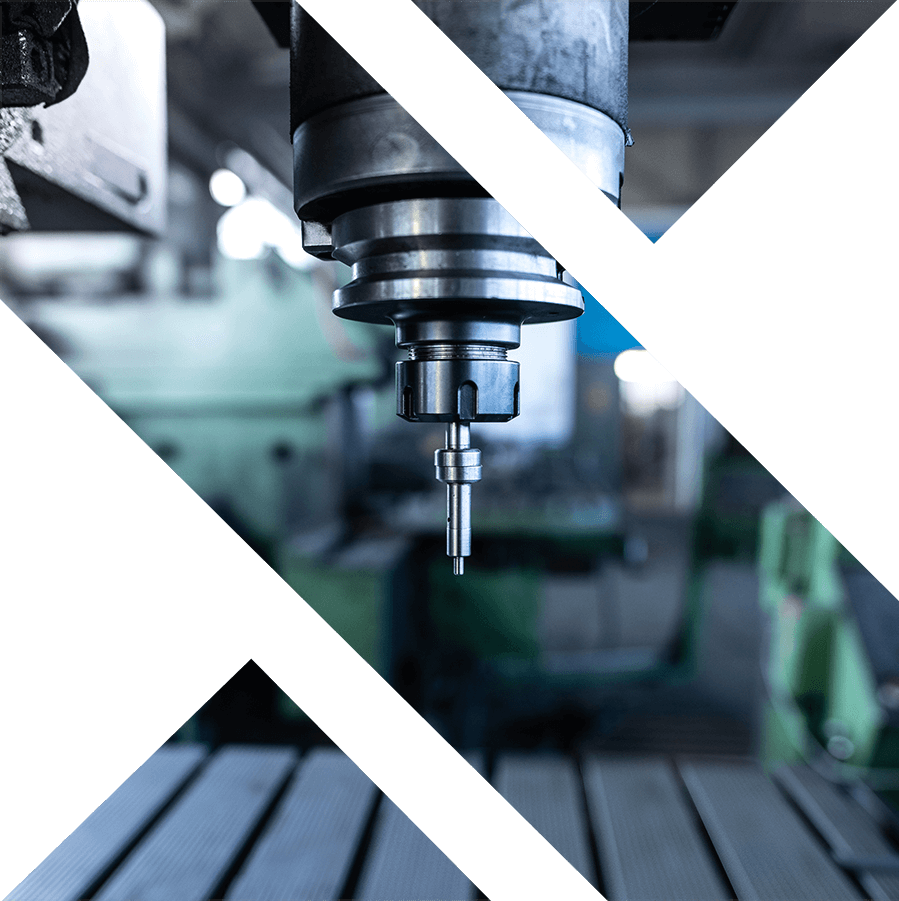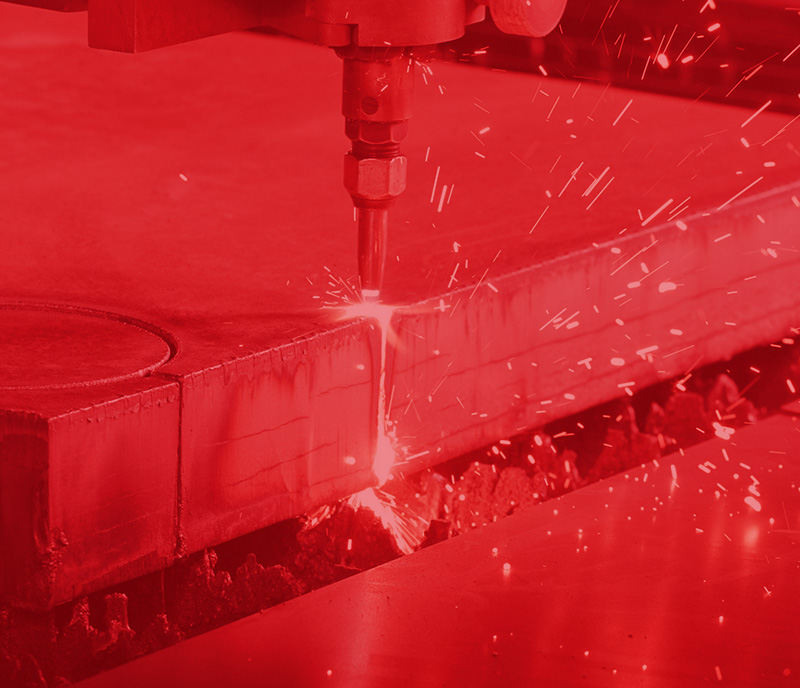 Our own state-of-the-art machining centre, using technology based on numerically controlled machines, enables us to comprehensively implement even the most complex orders.
Top quality CNC milling service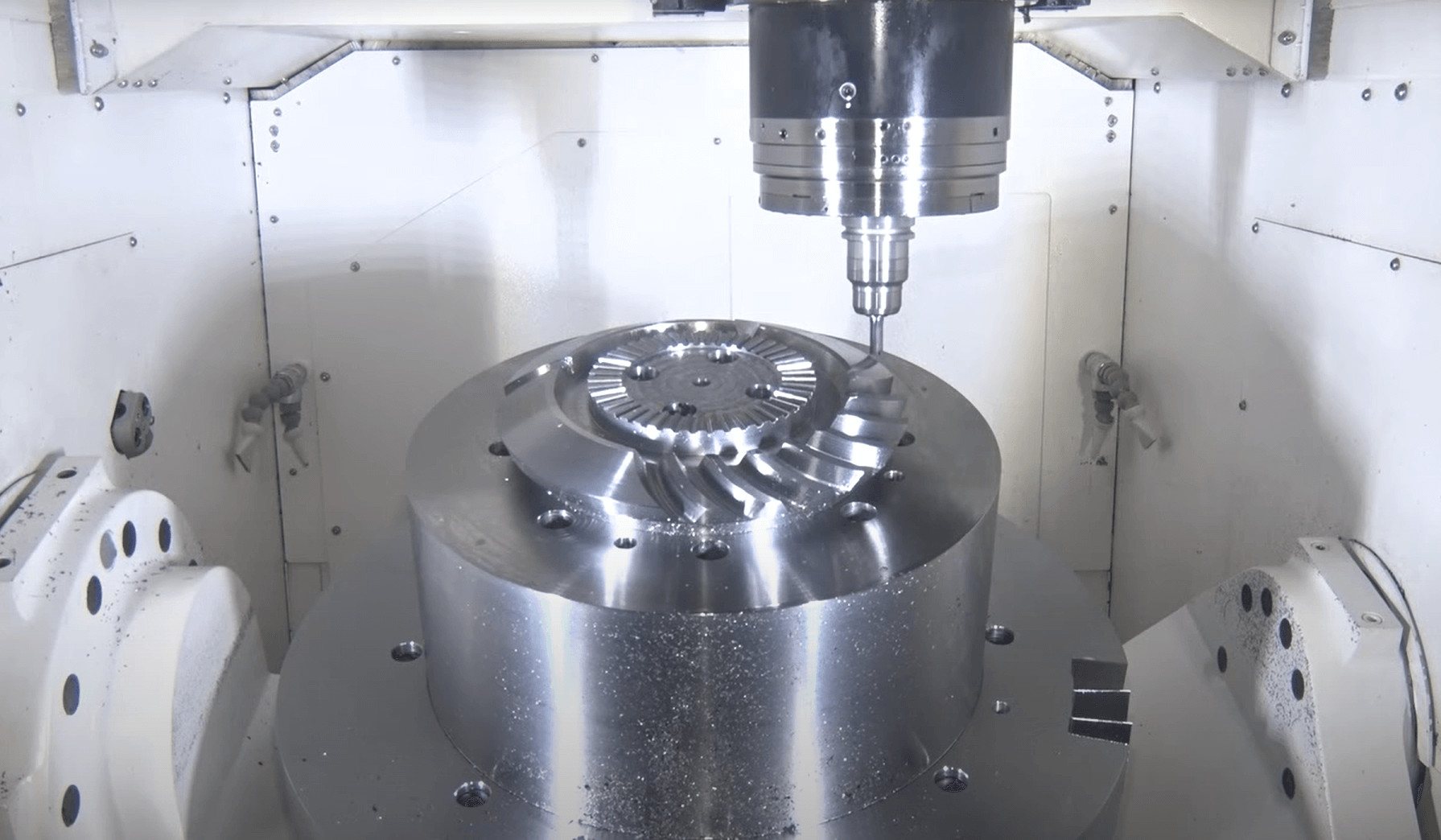 Stalko-machining-variaxis
An extensive machine park equipped with 5-axishorizontal proccessing centre allows us to offer our customers a complete order processing service, including the manufacture of large components, the execution of which requires finishing surface treatment after welding or thermal cutting. The maximum workpiece weight can be up to 8 tons.
Machining centre as part of the machine park STALKO is based on numerical machines from manufacturers such as MAZAK, HANWHA, or VARNSDORF TOS. This guarantees precise execution of even the most complex components.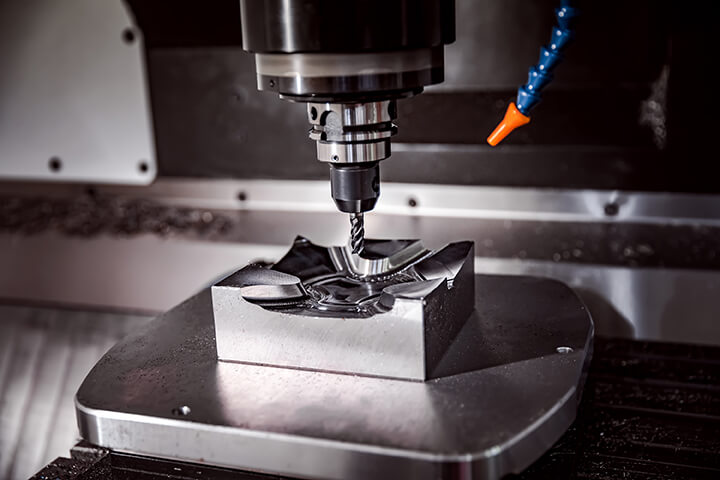 Extensive machinery based on 3 and 5-axis vertical milling centres, and multi-spindle 5-axis automatic lathes with automatic interceptor and bar feeder, guarantee the required accuracy and repeatability of the parts they produce.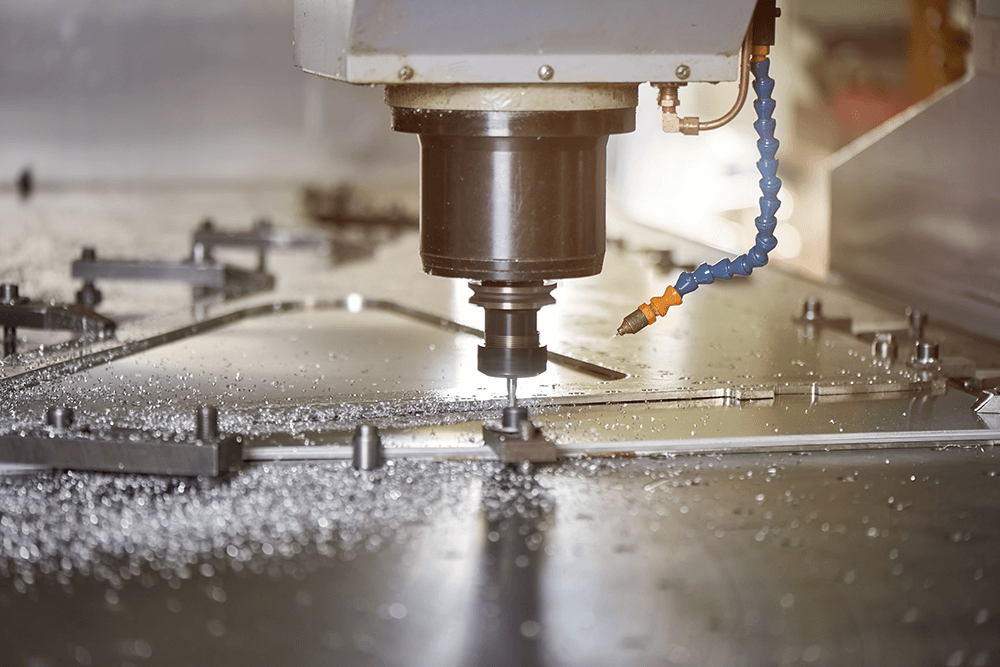 Having a number of machine models, characterised by different working areas and capabilities, allows the optimal technology to be selected to suit the specific product. Use in the production process multi-spindle automatic latheswith fast feed rates and automatic bar feeders, ensures the rapid execution of multi-batch orders.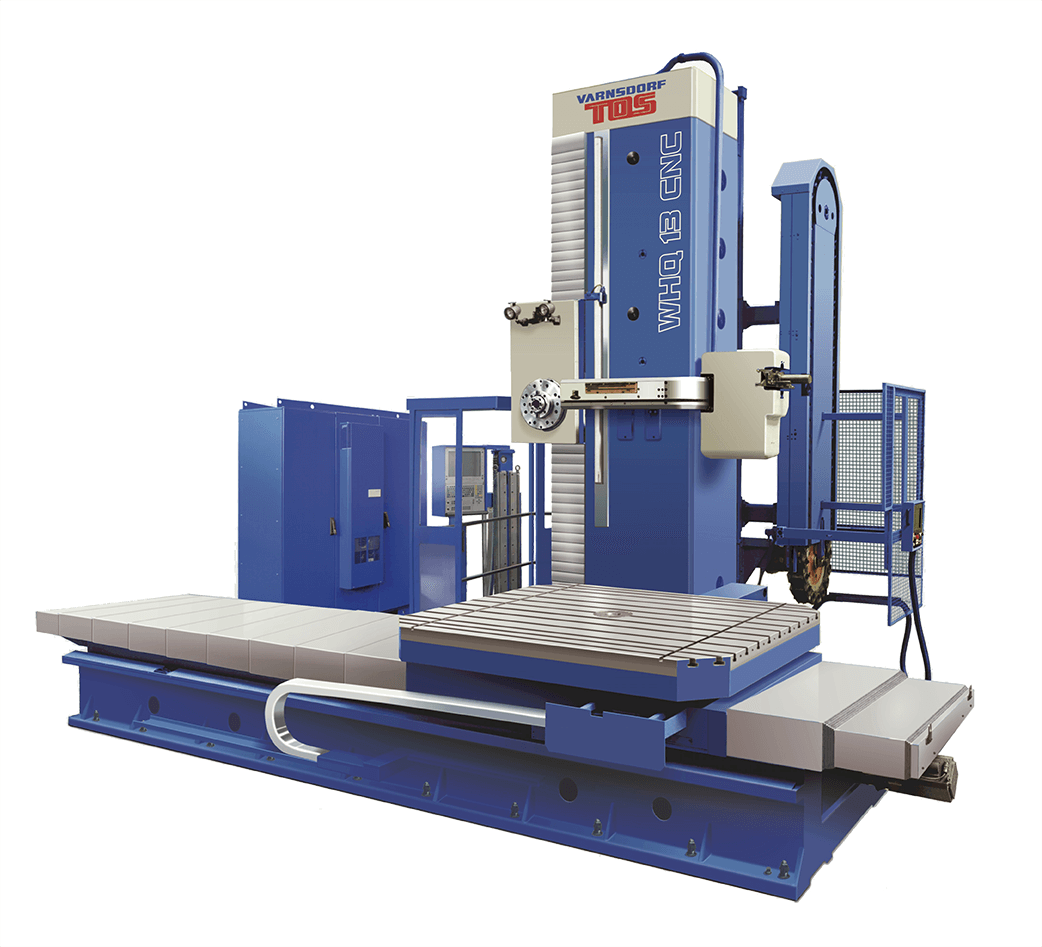 Mazak VARIAXIS i-700
Work table dimensions: 700 x 500 mm
Working area: X630 Y1100 Z600 mm
Range of movement of the A-axis (Table swing)/indexing in 0.0001° increments: -120° to +30° (axis control)
TOS WHQ 13
Work table dimensions: 2500 x 1800 mm
Working area: X1500 Y2500 Z5000 mm / W700mm (spindle)
Mazak QUICK TURN SMART 250M
Working space: maximum cutting diameter: ⌀ 360 mm
Rod feeder: ⌀ 80 (IEMCA Master 80 HF)
Hanwa XD38II (with interceptor)
Working space: maximum rod diameter: ⌀ 38 mm
Rod feeder: IEMCA Boss 338-HD superfast
Mazak VTC-30C
Work table dimensions: 760 x 2 000 mm
Working area: X1660 Y760 Z660 mm
Mazak VERTICAL CENTER SMART 430A
Work table dimensions: 900 x 430 mm
Working area: X560 Y430 Z510 mm
Mazak VCN 530C
Work table dimensions: 1300 x 550 mm
Working area: X1050 Y530 Z510 mm
Mazak VTC-300C-II
Work table dimensions: 2000 x 760mm
Working area: X1740 Y760 Z660 mm
Mazak VTC-200C-II
Work table dimensions: 510 x 2000 mm
Working space: X1660 Y510 Z510 mm / dividing apparatus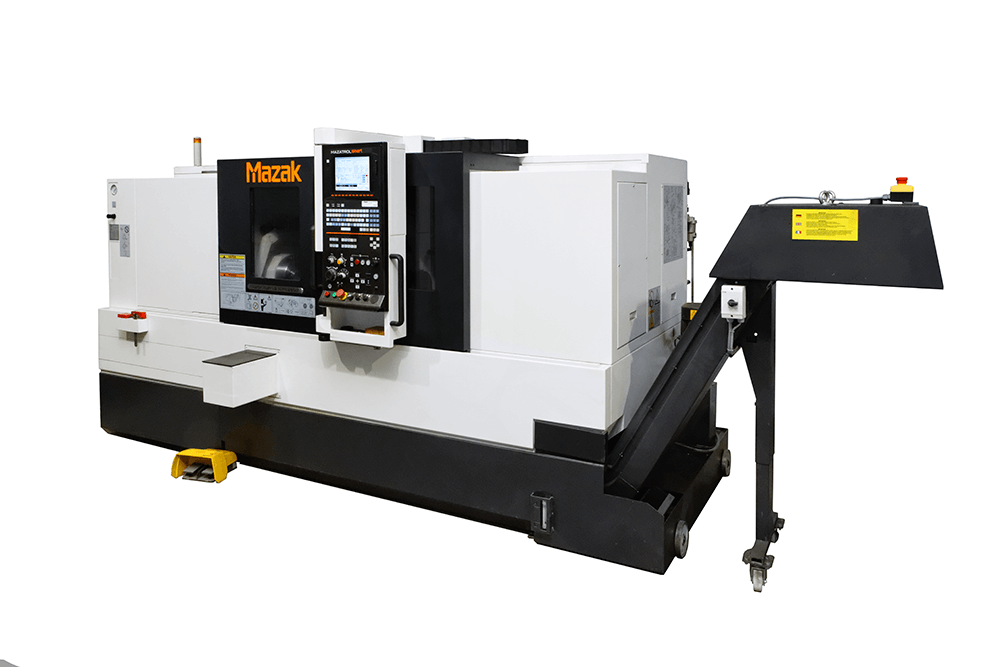 Devices of renowned brands
See our other services we can offer!
GIĘCIE CNC
Gięcie to nasza mocna strona! Bogaty park maszynowy w zakresie obróbki plastycznej blach i kształtowników to niewątpliwy atut naszej firmy na tle konkurencji w regionie. Z zastosowaniem pras krawędziowych CNC...
CIĘCIE CNC
Firma ma do dyspozycji wycinarki laserowe firmy TRUMPF i MITSUBISHI o mocy do 8 kW, zapewniające precyzyjne cięcie blach ze stali konstrukcyjnej, kotłowej, nierdzewnej, aluminium, mosiądzu, czy miedzi....
SPAWANIE
Stanowiska zrobotyzowane to możliwość spawania średnich i dużych serii detali i konstrukcji o maksymalnej długości do 16 metrów i wadze do 2 ton. Naszym Klientom oferujemy spawanie zrobotyzowane metodami MAG i TIG....
Interested in working together?
Contact us, we will provide detailed information on each product in our range. We offer competitive prices and the possibility of long-term cooperation.